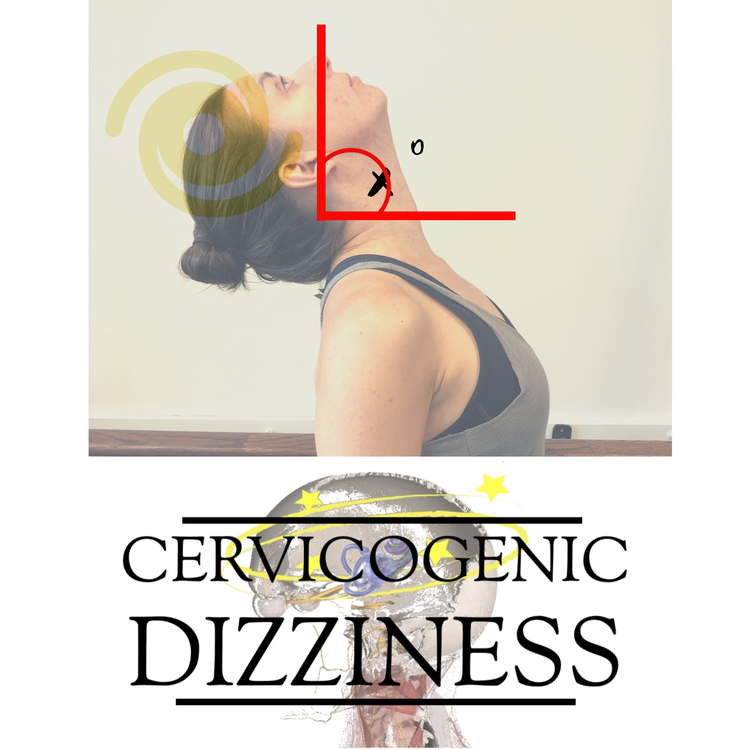 Regular practice of exercises that connect the mind and body, such as Tai Chi and Yoga, aid in teaching you how to focus. In our modern world, this means mindfulness.
A key phrase that is often taught for focus is,
Move from the eye of the hurricane and not be swept away in the surrounding confusion
So, how does this relate to Cervicogenic Dizziness?!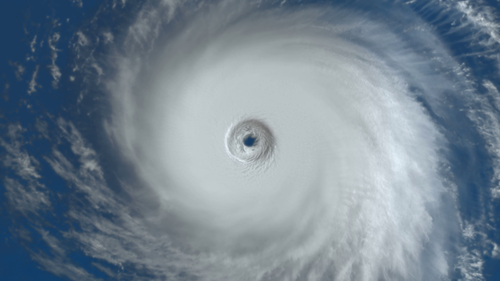 This reminds me of an ever-so-important "eye" of the surrounding storm in the complicated and perplexing area of dizziness, lightheadiness and vertigo ==>>the vestibular nuclei.
The vestibular nuclei are important centers of integration, receiving input from the vestibular nuclei of the opposite side, as well as from the cerebellum and the visual and somatic sensory systems (Purves et al 2001).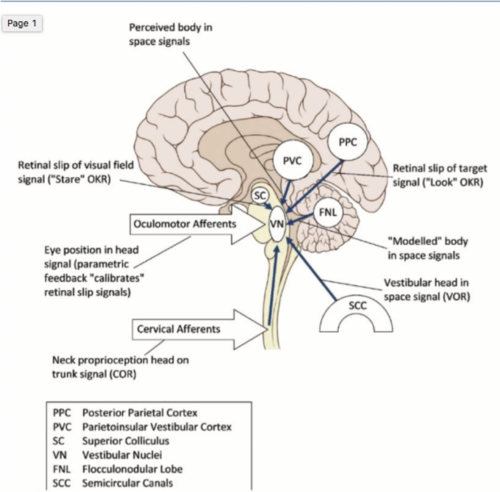 Neurons in the vestibular nucleus, which receive direct inputs from the vestibular afferents, ocular afferents, cervical afferents and several other locations as shown in diagram above are responsive to head velocity during passive whole-body rotations or passive head-on-body movements.
Therefore, if a mismatch of signals in the "storm" of the hurricane (i.e. several afferent sources); then the ultimate symptom can be vague description of dizziness and vertigo.
Vestibular nuclei neurons are responsive to passive neck proprioceptor activation. Considering a high percentage of proprioception is in the muscles spindles and joint capsules of the upper cervical spine, this can be a cause of the patient's symptoms.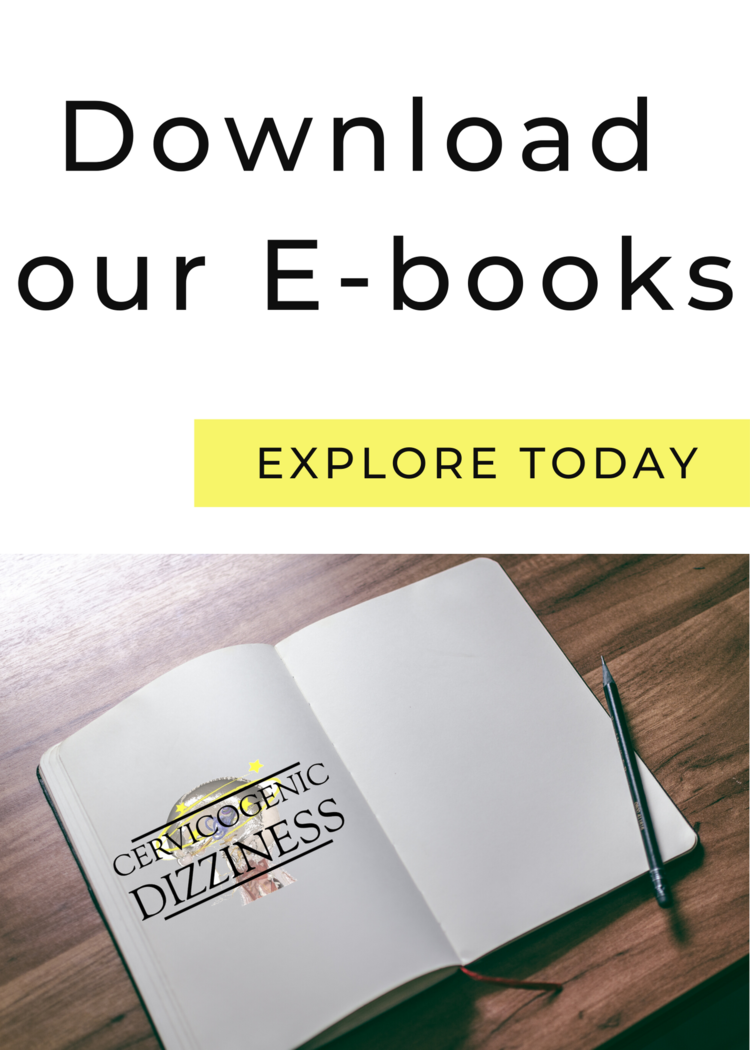 The sensorimotor control disturbances may result from either a decrease or an increase in cervical afferent activity. The crucial factor appears to be that afferent input is altered and abnormal. For these individuals, the ultimate symptom can be vague description of lightheadiness, unsteadiness and dizziness.
THE PERPETUAL CYCLE OF INCORRECT AFFERENT INFORMATION INPUT IS KNOWN AS SENSORY OR NEURAL MISMATCH CONCEPT.
Therefore, think of the Vestibular Nucleus being in the "Eye of the Storm" needing to focus even with the turmoil sweeping around it.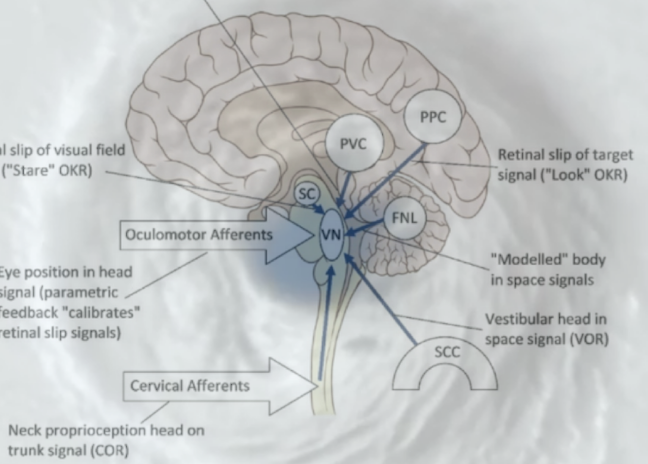 Our job is to figure out where this turmoil is coming from and if it is solely cervical dysfunction or cervical dysfunction in combination with other wacky information, then to figure out how to most effectively help the patient in regards to manual therapy, sensorimotor exercise, and vestibular rehabilitation.
---
Cervicogenic Dizziness Course
You can learn more about the screening and treatment process of Cervicogenic Dizzinesss through Integrative Clinical Concepts, where the authors (husband–a manual therapist a wife—a vestibular specialist), teach a very unique course combining both the theory and practice of vestibular and manual principles in their 2-day course. Pertinent to this blog post, the 2nd day includes the "Physio Blend", a multi-faceted physiotherapist approach to the management of Cervicogenic Dizziness, which includes treatments of the articular and non-articular system of manual therapy and the most updated sensorimotor exercise regimen.
If you would like to host a course for your staff (either a vestibular, neuro, sports or ortho clinic), please do not hesitate to contact me at harrisonvaughanpt@gmail.com for more information.
AUTHORS
Harrison N. Vaughan, PT, DPT, OCS, Dip. Osteopracic, FAAOMPT
Instructor: Cervicogenic Dizziness for Integrative Clinical Concepts
Danielle N. Vaughan, PT, DPT, Vestibular Specialist
Instructor: Cervicogenic Dizziness for Integrative Clinical Concepts