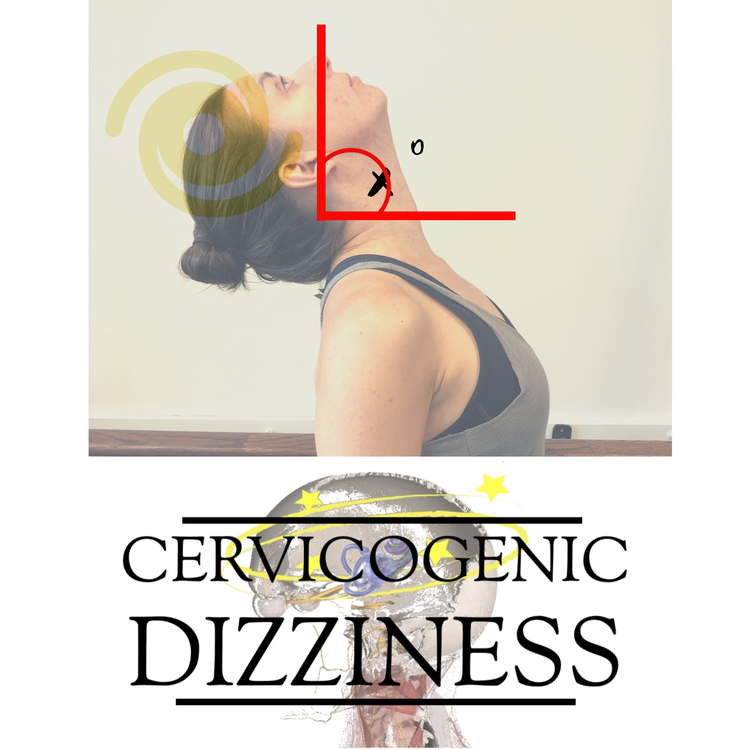 What is Cervicogenic dizziness?
Cervicogenic Dizziness, or also known as Cervical Vertigo, can have many definitions. In fact, we provide all of the various definitions noted in the research in our Cervicogenic Dizziness Course. We bring this topic up in our introduction to explain to clinicians that they will see a ton of different definitions out there!
The definitions vary from each discipline, including the physical therapists, neurosurgeons, and acupuncturists. It can be confusing!
Nevertheless, here are 3 of the top used definitions:
Illusory motion deriving from a disturbance in the neck
A non-specific sensation of altered orientation in space and disequilibrium originating from abnormal afferent activity from the neck.
Non-rotary dizziness is described as imbalance or unsteadiness and is related to movements or positions of the neck.
What you will find in any modern definition of Cervicogenic Dizziness is that there is a temporal relationship between the symptoms and neck movements, pain or physical findings. The latter part of the definition is still vague as I would suggest you can still have Cervicogenic Dizziness even if you do not have "pain".
Why? Well, that is a longer conversation and for a future post.
---
Cervicogenic Dizziness Course
You can learn more about the screening and treatment process of Cervicogenic Dizzinesss through Integrative Clinical Concepts, where the authors (husband–a manual therapist a wife—a vestibular specialist), teach a very unique course combining both the theory and practice of vestibular and manual principles in their 2-day course. Pertinent to this blog post, the 2nd day includes the "Physio Blend", a multi-faceted physiotherapist approach to the management of Cervicogenic Dizziness, which includes treatments of the articular and non-articular system of manual therapy and the most updated sensorimotor exercise regimen.
If you would like to host a course for your staff (either a vestibular, neuro, sports or ortho clinic), please do not hesitate to contact me at harrisonvaughanpt@gmail.com for more information.
AUTHORS
Harrison N. Vaughan, PT, DPT, OCS, Dip. Osteopracic, FAAOMPT
Instructor: Cervicogenic Dizziness for Integrative Clinical Concepts
Danielle N. Vaughan, PT, DPT, Vestibular Specialist
Instructor: Cervicogenic Dizziness for Integrative Clinical Concepts