5 symptoms of Cervicogenic Dizziness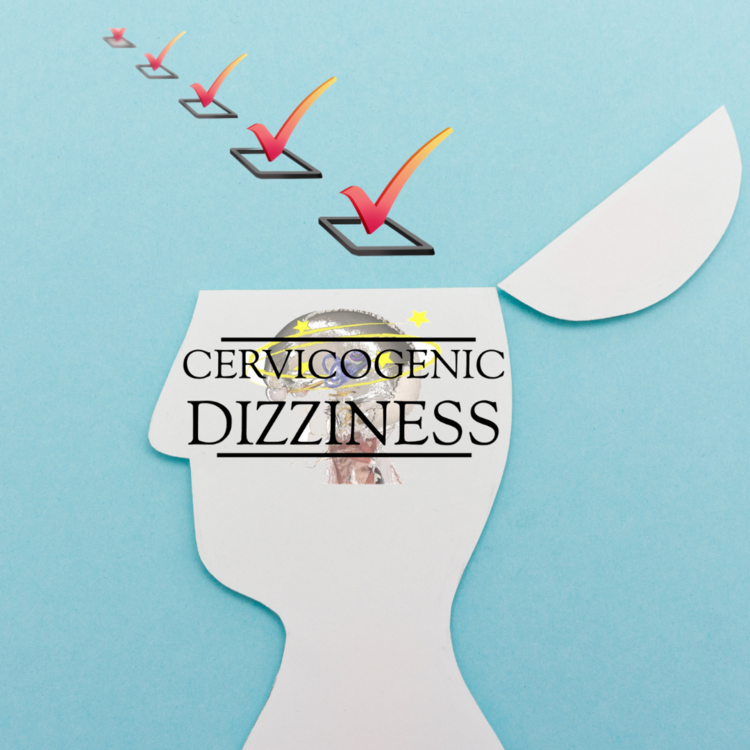 There are a range of symptoms and variety of potential descriptions of cervicogenic dizziness. Cervicogenic Dizziness symptoms can vary from one person to another and still carries the weight of controversy.
The description of dizziness, including a sensation of spinning and/or dysequilibrium is common (Krabak et al 2000, Kalberg 1996). It has even been described generally as dizziness that may be associated with headache, cervical pain, nausea, cold sweats and/or nonspecific complaints (Morinaka 2006).
With that said, the following are the top 5 symptoms of Cervicogenic Dizziness.
Lightheadiness

Drunkenness

Unsteadiness

Feeling of imbalance

Room spinning
It is highly recommended to exclude other sources of dizziness prior to making a diagnosis of cervical origin. We recommend using the Optimal Sequence Algorithm, a detailed subjective and objective screening process.
There are some fine details in symptom and presentation characteristics between several types of dizziness. The differential diagnosis can mean a difference between referring out or greenlight to treat in an outpatient setting.
If benign disorders of the dizziness are found, then the patient could have a double entity, which is both a vestibular disorder and cervical disorder. That is why the patient's symptoms may vary or change between several of the descriptors above.
---
CERVICOGENIC DIZZINESS COURSES AND CERVICAL VERTIGO COURSES
You can learn more about the screening and treatment process of Cervicogenic Dizzinesss through Integrative Clinical Concepts, where the authors (husband–a manual therapist a wife—a vestibular specialist), teach a very unique course combining both the theory and practice of vestibular and manual principles in their 2-day course. Pertinent to this blog post, the 2nd day includes the "Physio Blend", a multi-faceted physiotherapist approach to the management of Cervicogenic Dizziness, which includes treatments of the articular and non-articular system of manual therapy and the most updated sensorimotor exercise regimen.
If you would like to host a course for your staff (either a vestibular, neuro, sports or ortho clinic), please do not hesitate to contact me at harrisonvaughanpt@gmail.com for more information.
AUTHORS
Harrison N. Vaughan, PT, DPT, OCS, Dip. Osteopracic, FAAOMPT
Instructor: Cervicogenic Dizziness for Integrative Clinical Concepts
Danielle N. Vaughan, PT, DPT, Vestibular Specialist
Instructor: Cervicogenic Dizziness for Integrative Clinical Concepts