2 Mistakes You Could Make with Cervicogenic Dizziness Diagnosis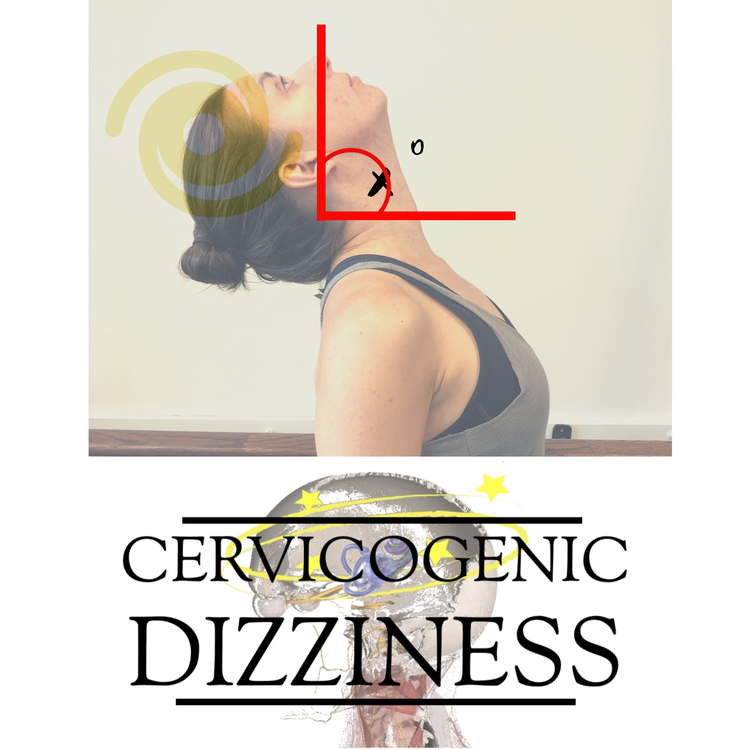 2 Mistakes You Could Make with Cervicogenic Dizziness Diagnosis
The diagnosis of Cervicogenic Dizziness is one of exclusion. What this means is that the clinician should make sound reasoning to rule out other conditions that could be causing dizziness. We created our own algorithm, which we call the "Optimal Sequence Algorithm" to help clinicians come up with appropriate clinical decision making.
THE MAIN REASON OF THIS "EXCLUSION RULE", IS THAT DIZZINESS IS A RED FLAG! IT COULD BE A BENIGN CONDITION OR A SYMPTOM OF A VERY SERIOUS UNDERLYING DISORDER.
With that said, the two most common conditions that are mistaken for Cervicogenic Dizziness is Benign paroxysmal positional vertigo (BPPV) and a vascular insult, such as vertebral basilar insufficiency (VBI) or collectively known as Cervical Artery Dysfunction (CADF).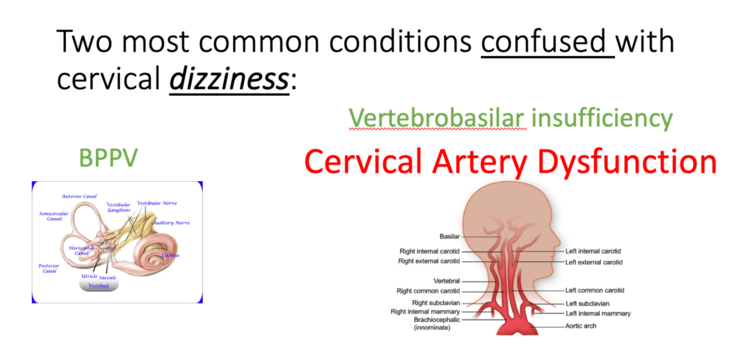 The main reason we need to be aware of these two conditions is simple:
BPPV is benign --- a non-life threatening condition. It can be treated by a rehabilitation professional, such as a physical therapist.
VBI and CADF --- a life-threatening condition. It should not be treated by a rehabilitation professional, such as a physical therapist, initially. It should be direct route to other medical examinations and hopefully just pharmacological intervention before anything worse happens.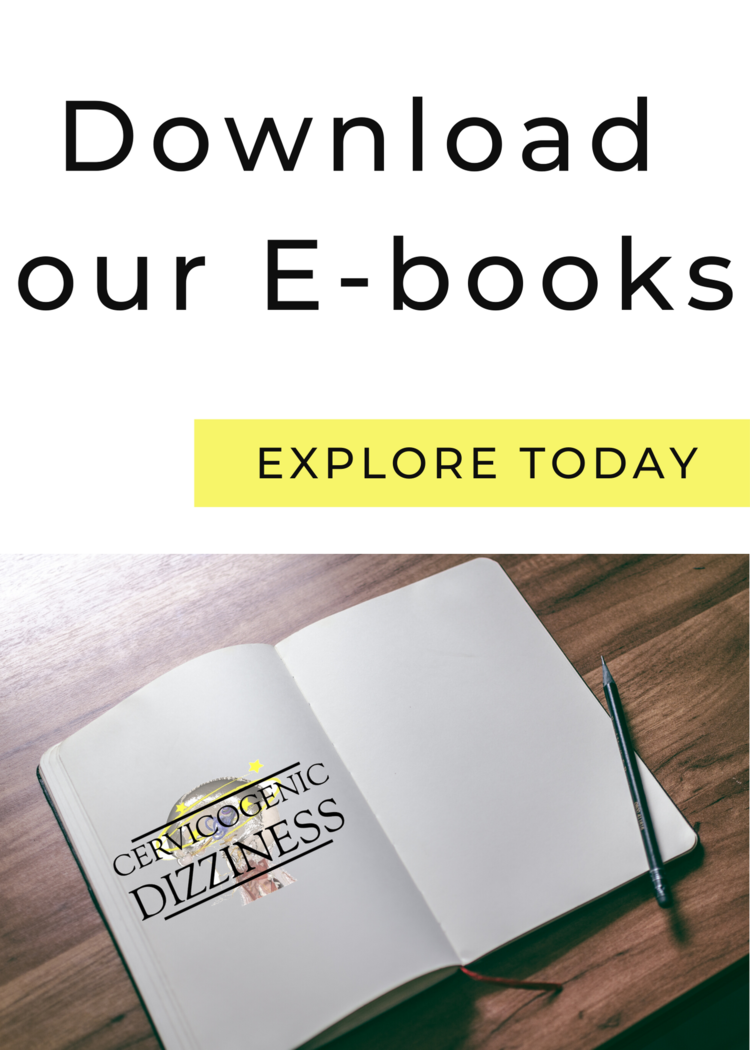 Cervicogenic Dizziness is also a non-life threatening condition. Therefore, a clinician who sees someone with dizziness, headache, lightheadiness, drunkenness, unsteadiness, loss of balance, etc. should absolutely have a foundation of ruling out spontaneous arterial events and then mechanical arterial events prior to examining the cervical spine's joint and muscle mobility & performance.
---
You can learn more about the screening and treatment process of Cervicogenic Dizzinesss through Integrative Clinical Concepts, where the authors (husband–a manual therapist a wife—a vestibular specialist), teach a very unique course combining both the theory and practice of vestibular and manual principles in their 2-day course. Pertinent to this blog post, the 2nd day includes the "Physio Blend", a multi-faceted physiotherapist approach to the management of Cervicogenic Dizziness, which includes treatments of the articular and non-articular system of manual therapy and the most updated sensorimotor exercise regimen.
If you would like to host a course for your staff (either a vestibular, neuro, sports or ortho clinic), please do not hesitate to contact me at harrisonvaughanpt@gmail.com for more information.
AUTHORS
Harrison N. Vaughan, PT, DPT, OCS, Dip. Osteopracic, FAAOMPT
Instructor: Cervicogenic Dizziness for Integrative Clinical Concepts
Danielle N. Vaughan, PT, DPT, Vestibular Specialist
Instructor: Cervicogenic Dizziness for Integrative Clinical Concepts